The Principles of Scientific Management, by F.W. Taylor
Now available as an audiobook!
Whether you are looking for discussions of classical works in management and organization studies, debates on more contemporary issues, interviews with authors and peers, perspectives on management through the lens of history and culture, our growing portfolio of episodes is sure to have something for everyone!
A wonderful podcast on org theory, covering a range of critical topics/readings that define organisation and management studies; run by the best of our young scholars. Listen in!
Here is a very worthwhile initiative - an impressive number of podcasts about organizational theory conducted by PhD students and junior faculty. Some big names in org theory make guests appearances...
The portions I heard were excellent with both depth and continuity. This is a valuable project and this is well executed.
Meet the voices behind the microphones, the brains behind the podcast, the ultimate motley crew of academia, audacious mavericks of organization studies, and, above all else, your fellow scholars eager to make sense of management theory and practice one podcast episode at a time!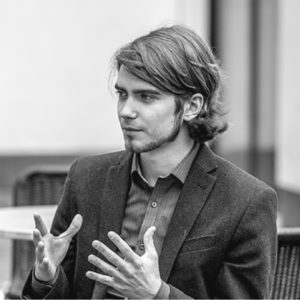 A philosophically inclined social epistemologist specializing in organizational memory and sociomateriality of work in complex settings, Dmitrijs is currently Assistant Professor of Organizational Behavior at the University of Sussex, UK.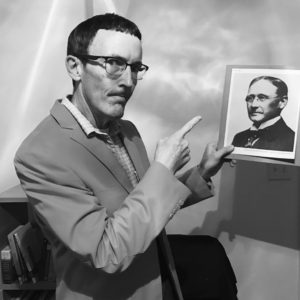 Ralph Soule
Ralph (also known as "Rafael") is a retired United States Navy Captain. He holds a Doctorate in Human and Organizational Learning from The George Washington University in Washington, D.C.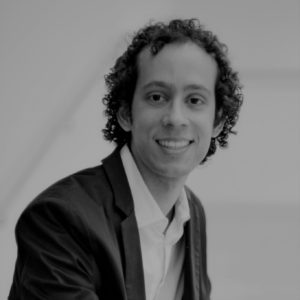 Pedro Monteiro
Pedro is an award-winning ethnographer of work and organizations focused on bureaucracy/formal organizational structures. He is currently Postdoctoral Researcher at EM Lyon, FR.
Tom is an Assistant Professor of leadership studies at the U.S. Army War College, and is the managing editor of WAR ROOM online journal. He teaches strategic leadership, defense management, leading organizational change and strategic communication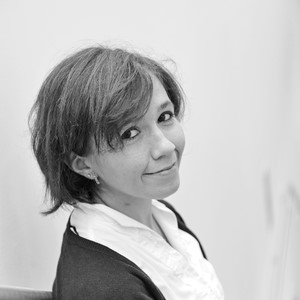 Miranda Lewis
Currently a PhD student at the University of Warwick Business School in the Entrepreneurship and Innovation group, Miranda's research looks at top management teams and the nexus between cognition and growth literature.
Ella is Assistant Professor of Digital Innovation with the KIN Research Centre at VU Amsterdam, NL. Her main research interest is how technology is being integrated into the workplace and how we maintain a sense of belonging when we work together digitally.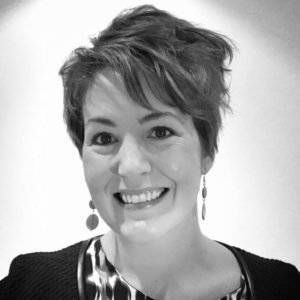 Gretta Corporaal
A sociologist of work and organizations, Gretta's academic interests center around the future of work and how digital technologies enable new models of work and organizing to emerge. Her current research is an ethnography of the creation and adoption of online labor platforms.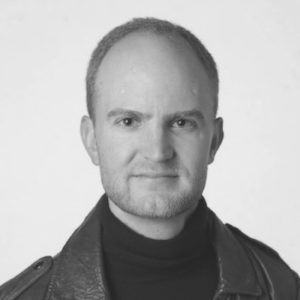 Jarryd Daymond
Jarryd is a Research Associate and PhD student in Work and Organisational Studies at The University of Sydney Business School. His research examines strategy practices in organisations and collaborative work across boundaries, which are areas he first became interested in while consulting on immersive workshop processes.
Maikel Waardenburg
An interpretive scholar, who is particularly interested in connections between organizations from different domains. Maikel's research interests include organizational change, hybridization and public-private partnerships. He is based at Utrecht University's School of Governance.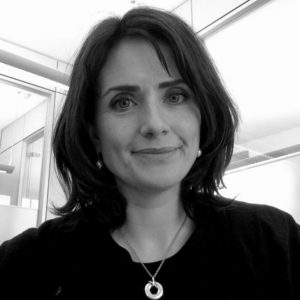 Catherine J. Molloy
Catherine is currently studying for her MBA at Warwick Business School. A journalist by trade, for the past 11 years she has been working in the not-for-profit sector as a consultant in fundraising and communications. Previously she worked as a print journalist for publications in the UK and Ireland.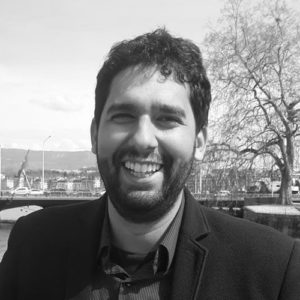 Leonardo Melo Lins
A sociologist by training, Leonardo currently works at the Brazilian Network Center (NIC.br) where he is responsible for the conduction of the ICT Enterprises survey and to promote the use of ICT by Brazilian enterprises. His research interests include institutional theory, organizational change, digital economy, and public policy to foster development.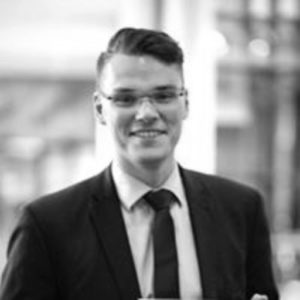 Frithjof Wegener
Frithjof is a PhD Candidate at the TU Delft, NL. He works across the boundaries of design and organization studies, with an interest in pragmatism, process research and issues of organizational design. Frithjof is particularly interested in interorganizational design and innovation that addresses challenges around sustainability and other "grand challenges".
For sophisticated and engaging discussions of organization theory, look no further than the Talking About Organizations site. Highly recommended!
TAOP blends the best of modern technology with the joys of the old-fashioned conversation. It gave me permission to slow down, pour a glass of sherry, snuggle in a comfortable chair, listen in and take an occasional note, knowing I could share my thoughts later on its blog
TAOP has become my virtual Organizational Studies network that I have access to from the comfort of my own daily routines. Highly recommend it!
I found the podcast refreshing and thoroughly enjoyable. The conversation was insightful, instructive and the comments often sharp and perceptive. I am really impressed
This is a brilliant podcast, building upon the idea that a lot of management scholars actually have no time to read the original masterpieces in their field. Here, we get them presented in a neat package, including a critical analysis of content as well as applicability and relevance
I found the Talking About Organizations podcasts an excellent and very engaging way of introducing both classical and contemporary organization and management theories
Regular listeners per episode
(combined across RSS feed and website, as of 10 Feb 2019)
University curricula feature TAOP
(that we know of and last we checked!)
SUBSCRIBE TO OUR NEWSLETTER
Sign up to receive podcast updates, relevant events, and all sorts of useful management and organization studies information!
Here at TAOP we take your privacy very seriously. By submitting your email (and nothing else) you are consenting to receive the TAOP Newsletter. The TAOP newsletter may include additional content from the podcast, images, promotions and information about events we deem appropriate and relevant to our audience. Your email details are recorded on our secure servers and are also stored on our MailChimp account, which is used for distribution of the newsletter. We will not sell or exchange your information with any third party for any purpose ever. You can unsubscribe at any time by clicking the link provided in our newsletters.