Dmitrijs Kravcenko
A philosophically inclined social epistemologist, Dmitrijs is primarily interested in how people in organizations enact memory, temporality and collective knowledge. His latest study was an empirical re-conceptualization of the ideas and concepts to do with the practical performance of organizational memory.
Dmitrijs holds a PhD from the University of Warwick Business School, where he also maintains affiliation with the IKON Research Unit. He is currently Assistant Professor of Organisational Behaviour at the University of Sussex, UK. 
Before joining the academic world full-time, he spent two years working in underwater technology as well as briefly trying out management consultancy. Typically unwilling to settle for a manageable load of activities, Dmitrijs is continuously looking to follow his curiosity and begin/join various enterprises of interest (starting an amazing new podcast, for example!).
Dmitrijs is the creator and founding member of the podcast, as well as a regular host of the show.
---
Pedro Monteiro
Pedro is an ethnographer of work and organizations whose research agenda focuses on bureaucracy/formal organizational structures and their implications for cross-expertise collaboration, learning, innovation, and knowledge work.
He is particularly interested in overcoming the tendency to only focus on the negative aspects of bureaucracy and in unpacking its nature and implications for work practices and organizational processes in the contemporary workplace. He is also interested in classic organizational scholarship, ethnographic methodology, and using the arts to expand our interpretive research abilities.
Pedro is also an avid baker, a strong supporter of equality and diversity, and loves dancing.
Pedro is founding member of the podcast and a regular host of the show.
Ralph Soule
Ralph (also known as "Rafael") Soule is a retired United States Navy Captain. He holds a Doctorate in Human and Organizational Learning from The George Washington University in Washington, D.C.
In the Navy, Rafael was a nuclear engineer for over 29 years, leading large and small teams of engineers, white-collar workers, and craftsmen in technically complex repairs and construction of nuclear powered aircraft carriers and submarines. In his Navy service, he observed that organizing, teaching, motivating, and leading people presented far more interesting challenges than the equipment. For this reason (and his anti-positivist views), Rafael is considered slightly (okay, a lot) off-center by his former colleagues. This may also be related to the different color hats he wears.
His research interests include adult learning, accelerating expertise, organizational culture, and high reliability organizing. Rafael really enjoys traveling, meeting new people, mentoring and working on interesting projects so this podcast is a great fit for him.
Ralph is founding member of the podcast, a regular host of the show and Season Leader (our version of CEO) for Seasons 4 and 5.
Tom Galvin
Dr. Tom Galvin is an Assistant Professor of leadership studies at the U.S. Army War College, and is the managing editor of WAR ROOM, the War College's online journal. He teaches strategic leadership and defense management courses for the resident class and also courses in leading organizational change and strategic communication, the latter two being the subject of a how-to books he is currently writing. His primary academic interests are organizational identity and institution theory, which both feed into his strategic communication model. His dissertation was in identity transition, focused on military officers leaving unit-level leadership positions and moving into management positions.
During his 29-year military career, he acquired the callsign of "Neo", a la the Matrix character (he goes by either Tom or Neo interchangeably just to confuse people!). He is also a fiction writer, He is married to Veronica, who hails from Jakarta, Indonesia, and together they have three boys.
Tom joined TAOP as semi-regular host starting Season 3. He is now a regular host of the show.
Jarryd Daymond
Jarryd is a Research Associate and PhD student in Work and Organisational Studies at The University of Sydney Business School.
His research examines strategy practices in organisations and collaborative work across boundaries, which are areas he first became interested in while consulting on immersive workshop processes. He has a particular interest in how materiality and discourse combine in the strategy process, and how multimodal materiality enables, constrains and links strategy work. He has a passion for qualitative research methods including video ethnography. 
Jarryd used to enjoy rowing and triathlons, but now he spends most of his time rolling on the floor with his young son (which is a lot more fun!). One day soon he will return to the pleasure and pain of endurance sports.
Jarryd is a full-time member of the podcast, responsible for our social media and the newsletter.
Miranda Lewis
After achieving a Bachelor and Master degree in Business studies in Italy, Miranda decided to pursue an academic career in the field of entrepreneurship.
Currently a PhD student at Warwick Business School in the Entrepreneurship and Innovation group, her research looks at top management teams and the nexus between cognition and growth literature. More specifically, she focuses on what entrepreneurial teams think about growth on a deeper level in terms of implicit motivations and how these affect growth ambitions and intentions at the venture level.
Miranda is founding member of the podcast, currently participating in semi-regular capacity.
Ella Hafermalz
Ella is Assistant Professor of Digital Innovation with the KIN Research Centre at VU Amsterdam, NL
Formerly at University of Sydney Business School, her Doctoral research looked at how people who work from home are included in organisational activities and how remote workers use technology to stay connected. Ella's background is multidisciplinary – she has degrees in Media and Communications, Cultural Studies, Work and Organisational Studies and Teaching. Her main research interest is how technology is being integrated into the workplace and how we maintain a sense of belonging when we work together digitally.
Ella joined TAOP as semi-regular host starting Season 3. Listen to her on Episodes 27, 28, 31, 32, 35 and 41.
---
Greetje Corporaal
A sociologist of work and organizations, Gretta's academic interests center around the future of work and how digital technologies enable new models of work and organizing to emerge. Her current research is an ethnography of the creation and adoption of online labour platforms.  
Gretta completed her doctoral studies in Organization Sciences at VU Amsterdam, the Netherlands. For her thesis she studied how managers, research scientists, and engineers inside a Japanese multinational experimented with cross-boundary collaboration to realize innovation and execute technical and strategy work. She currently works as postdoctoral researcher in Organization Studies at the Oxford Internet Institute, University of Oxford, where she also teaches Digital Technology and Economic Organization. 
She enjoys experimenting in the kitchen, taking care of her plants, and playing the violin. 
Gretta joined TAOP as semi-regular host starting Season 5. Listen to her on Episode 43
---
Former Members
Joe Bradley
Dr. Bradley (Joe) has had an extensive career in ship operations, maintenance, repair and organizational design. Repeatedly called upon to start new activities for the United States Navy, he successfully met a succession of unique challenges.
Respected for his technical skill, leadership, innovative solutions and focus on personnel and organization development, he led the initiatives that resulted in the broad adoption of Theory of Constraints within the Navy's ship maintenance community, efforts to improve quality performance, and developed educational programs to improve individual and organizational performance. Joe's research has led to the creation of a wholly new approach to the creation, development, assessment and transformation of competency models, a vital management element in any large technical organization seeking long term viability.
Joseph founded Leading Change, LLC as a vehicle to continue research and consulting to industry and government. Immediately in demand, he is assisting several organizations in what can only be characterized as global, long term complex, problems. 
Joe joined TAOP as semi-regular host for Seasons 3 and 4, leaving after Season 4. Listen to him on Episodes 24, 26, 30, 33, 34 and 36.
---
Yousaf Nishat-Botero
Yousaf graduated with a BS degree from the University of Massachusetts-Amherst in 2008 and an MSc degree from ESADE Business School in 2013. Although Yousaf studied at business schools and has only worked in business contexts, he is inspired by, to paraphrase Edward Said, an amateurism propelled by the imperative to move beyond narrow specializations, making connections across lines and barriers, not for profit or reward but by a love for and an unquenchable passion for the larger picture. This philosophical inclination combined with a background in management, makes questions of theory and politics in Organization, usually explored within what is known as Critical Management Studies, Yousaf's main preoccupations.
Yousaf joined TAOP as social media editor during Season 3, and made a guest appearance in Episode 30.
---
Meet Our Guests
What is the podcast? 
Talking About Organizations is a weekly conversational podcast about management and organization studies, brought to you with the kind support of the School of Business, Management and Economics at the University of Sussex, UK. Delivered in a format best described as somewhere between a reading group and a panel discussion, the podcast tackles one book/journal article/idea per episode. It is free, not-for-profit and publicly available for all to enjoy!
During the first 32 episodes, Talking About Organizations was supported by the wonderful people from the IKON Research Centre at the University of Warwick Business School (esp. Jacky Swan, Davide Nicolini, and Dawn Coton), to whom we are forever grateful for placing their trust (and money!) into something as unconventional as an organization studies podcast at the time. 
Visit our About the Podcasters page to learn more about the team. 
What is the purpose of this podcast? 
The purpose of the podcast is two-fold: (1) to make conversations about management and organization studies widely available, and (2) to spark further discussions, ideas, and dialogue around the fundamental ideas on which contemporary management science and practice are based. 
Well, on the one hand we are eager to open up the field of organization and management studies to as many people as possible. Not only are we passionate about the research we do, we feel that there is not enough awareness of what organizational scholarship does and the insights it contributes to the understanding and everyday conduct of work in organizations. First, we really believe that there is some incredible stuff happening in this field and would like to have this podcast make it accessible to everyone else. Second, we hope people will find what we talk about interesting enough to share their problems and questions. This could give us ideas for research that others might find useful and allow us to better engage with a broader audience. We might not be able to answer all the questions we get, but we will definitely have ideas about them that you may find useful. Finally, making this podcast gives us the opportunity to read all kinds of amazing texts and discuss them in detail with friends and informed colleagues. It deepens our learning in a way that is both enjoyable and purposeful. And the best part is that you get the full effect of this learning by just listening in! (also it lets the geeks in our group play around with technology and recording equipment – yay!)
"This is a delightful way to introduce people to important organizational literature with minimal time investment. I look forward to future installments. My compliments"

— W. Earl Carnes, Senior Adviser to U.S. Government (retired)
"I thought the dialogue was both sophisticated and natural; so a great accomplishment. Plus, I think you all four achieved a fair assessment of the Taylor; he is often maligned and not put in his proper historical context. Great coverage"

— Dr. Paul R. Carlile, Allen Questrom Professor and Dean of Innovation at Boston University, US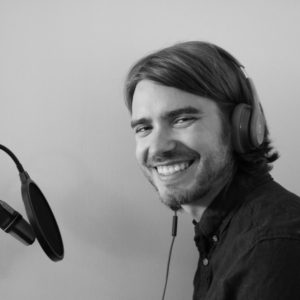 Why should I listen to the podcast?
Our aims are to be both educational and entertaining! The four people on this podcast have a degree of knowledge/familiarity with the topics we will be discussing and will bring their own personal perspectives to the table in an interactive and dynamic exchange of ideas. We hope that anyone listening to the podcast will learn interesting things without otherwise having to sit through actual lectures or seminars. That being said, if you are a student, combining your curriculum with our podcast will certainly yield superior results! Another benefit of the podcasts is that you don't have to say 'no' to what you are doing in order to say 'yes' to this podcast – you can listen to us at a time and place of your choosing, like driving or jogging (watch out for traffic!).
Who are the target audience?
Ideally, anyone should be able to listen to this but due to the nature of what we do for a living (all of us are, after all, full-time academics) it is plausible that a basic level of background knowledge may be required. We think that our peers, industry practitioners as well as students of management, organizations, sociology, and philosophy of all levels are probably the main target audience.
What is the format of the episodes?
It's atomistic. While there may be topical sequences of episodes covering some large or particularly interesting topics, each episode is self-contained and is focused on an isolated reading or set of readings. We break the episode into parts to keep them at a reasonable length (some as short as 20 minutes, others are longer). Through Episode 34, most episodes included a "supplement" or "summary" as the final release, but since Episode 35 we follow a three-part format where we simply break the conversation into three segments — usually Part 1 is about the reading, Part 2 goes into more depth and brings in other literature, and Part 3 provides implications and future research directions. But we only use that as a target — the conversation goes wherever we wish to take it!
"I found the podcast refreshing and thoroughly enjoyable. The conversation was insightful, instructive and the comments often sharp and perceptive. I am really impressed."

— Dr. Davide Nicolini, Professor at University of Warwick Business School, UK
"I really enjoyed this podcast. The discussion hit on all the aspects of the book that are both good and troubling."

— Dr. Janice Tolk, Adjunct Assistant Professor at University of Tennessee Space Institute, US
How are the "Event" episodes different from regular episodes?
As academics, we naturally attend or host a lot of conferences and related events, and these are often ripe for excellent dialogue on current research directions around contemporary problems. So we decided to host "Event" episodes based on topics generated at those venues as opposed to our "regular" episodes that are centered on one of eight themes.  We record these in order to share with you interesting conversations, cutting-edge thinking, leading practices and opinions etc. Special episodes always involve a guest or two. 
What are the supplements?
Supplements are brief recordings by one of us, or one of our guests, that introduce additional information on the subject of the accompanying episode. Supplements can be historical background, summary of a reading, commentary… basically anything we may think will enhance the value you get from listening to the actual longer episode. After Episode 4, we replaced the supplements  Summaries in our 'regular scheduling'. This is because we feel that supplements are best done by our special guests; and we intend to release them for those episodes only.
"This is a brilliant podcast, building upon the idea that a lot of management scholars actually have no time to read the original masterpieces in their field. Here, we get them presented in a neat package, including a critical analysis of content as well as applicability and relevance. What I like the most is that the discussants do not leave out the social and historical background of the readings as well as the authors. Listening to the podcast will help you better understand the foundational concepts of management and organization theory as well as help develop an instrumentarium for how to read and properly understand such texts."

— Dr. Daniel Semper, Research Fellow at Johannes Kepler University Linz, Austria
"Talking About Organizations strikes the balance between acumen and accessibility."

— Philipp Hukal, PhD Student at University of Warwick Business School, UK
What are the summaries?
Summaries are brief segments aimed to summarize the preceding episode for the benefit of our time-strapped listeners. The idea was to provide an overview of the main episode (so you can decide whether you'd like to go back and listen to the full conversation). However, we found that it was better to replace our two-part-plus-summary format with full three-part episodes starting in Episode 35, so future episodes will not have summaries.
What about the Appendices?
In our original site, we included a separate blog that allowed podcasters and guests to post on topics inspired by an Episode. In the new site, we decided that it was better to incorporate those extra posts as part of the associated Episodes. 
"For sophisticated and engaging discussions of organization theory, look no further than the Talking About Organizations site. Highly recommended."

— Dr. Chris Grey, Professor at Royal Holloway, University of London, UK
"I really enjoyed the Taylor podcast. It was informative, helps you understand the man, his book and bring them to life. Nice to have a range of perspectives too."

— Dr. Gerald McGivern, Professor at University of Warwick Business School, UK
Do I have to do the reading for each episode?
You don't have to… It will, however, make help the podcasts make sense in terms of understanding what we are talking about on a qualitatively different level. In addition to this, you may be surprised how much of what you experience in everyday life today originated from ideas expressed in the texts we intend to cover.
How do you decide on topics?
This is a two-fold, very serious process. One, we will try to start at the beginning of organizational science (at least in the early days of this podcast) and two, we will choose to read what we are interested in. Where there is common ground between these two variables, our topics will emerge. We also aim to explore topics suggested to us by listeners, so do contact us with any ideas.
Can I get involved?
Sure – just get in touch with us and say hello! We always have things we want to do but are unable to due to time constraints so initiative and enthusiasm from our listeners is super great news!
"TAOP blends the best of modern technology with the joys of the old-fashioned conversation. It gave me permission to slow down, pour a glass of sherry, snuggle in a comfortable chair, listen in and take an occasional note, knowing I could share my thoughts later on its blog."

— Albie M. Davis, Writer and former Director of Mediation for the Massachusetts District Courts, US
"I found the TAO-podcasts an excellent and very engaging way of introducing both classical and contemporary organization and management theories. So keep up the good work!"

— Dr. Jörgen Sandberg, Professor at University of Queensland Business School, Australia
"Here is a very worthwhile initiative – an impressive number of podcasts about organizational theory conducted by PhD students and junior faculty. Some big names in org theory make guests appearances…"